Our mini spyglass expands to 3 sections and magnifies 3X. It is our most popular brass item on a cord.
$4.00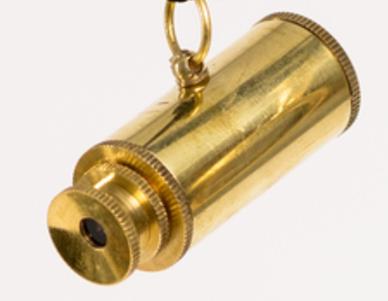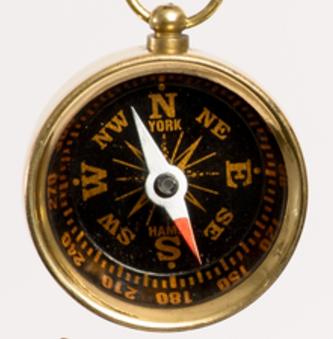 Let your compass guide you toward your goal.
$4.00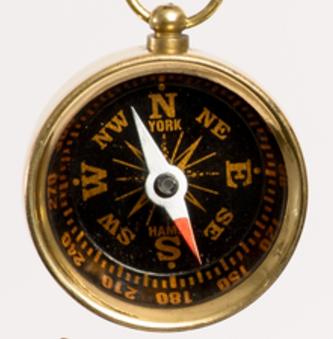 The Bosun's Whistle was used on Sailing Ships to cut through the wind and send​ signals to the men high above the sails.
$4.00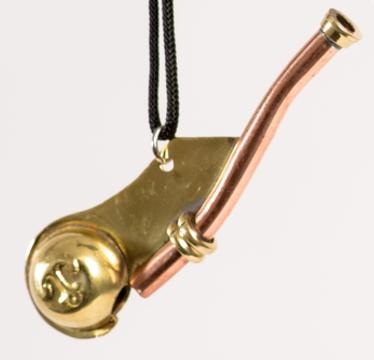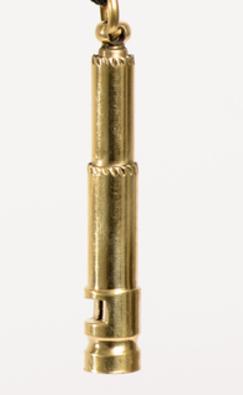 Also called a "Pitch Pipe". It keeps everyone singing on the same note.
$4.00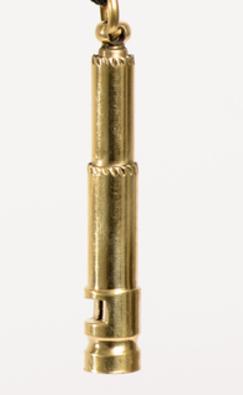 The Magnifying glass was first used to focus sunlight to ignite a fire. It was originally called "a Fire Glass".
$4.00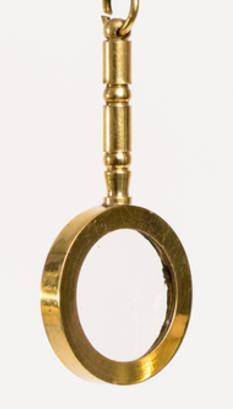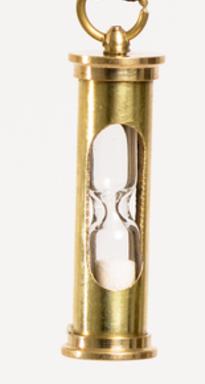 "The only reason for time is so that everything doesn't happen at once"
-Albert Einstein
$4.00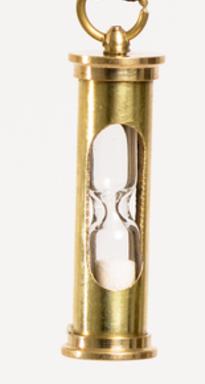 The early model looks nothing like today's, but it still brings things into focus.
$4.00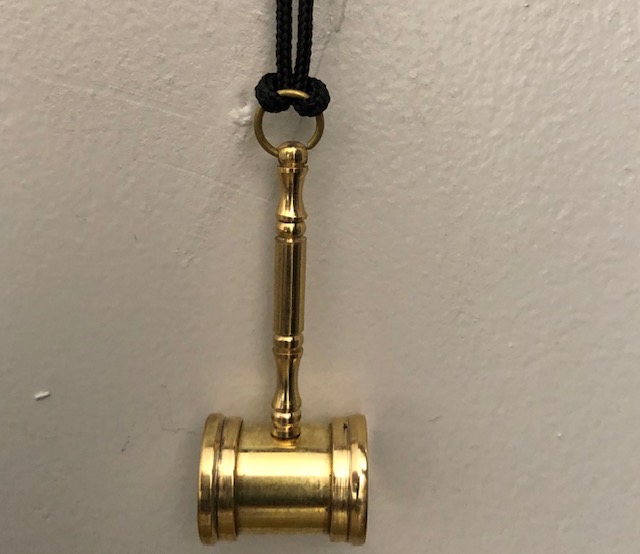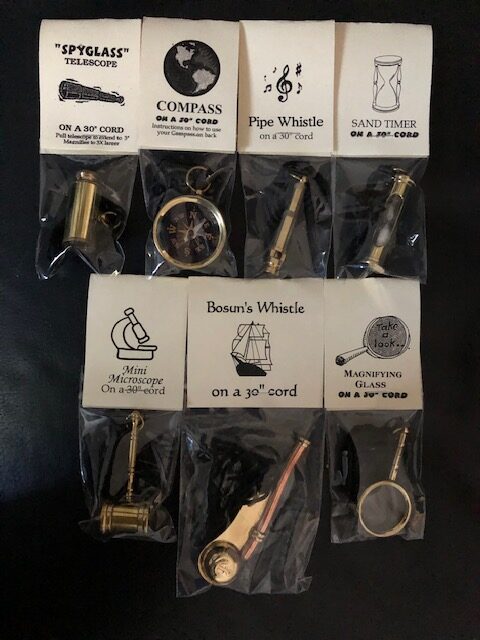 Optional hole punch and name drop available.