A classy 6" telescope in an even classier wooden box. Extend it with your best pirate imitation and see the world a whole new way. With or without anchor on the wooden box.
$9.50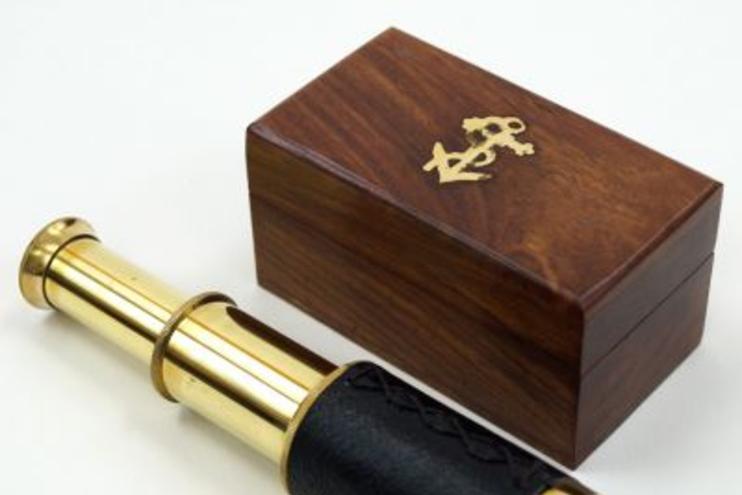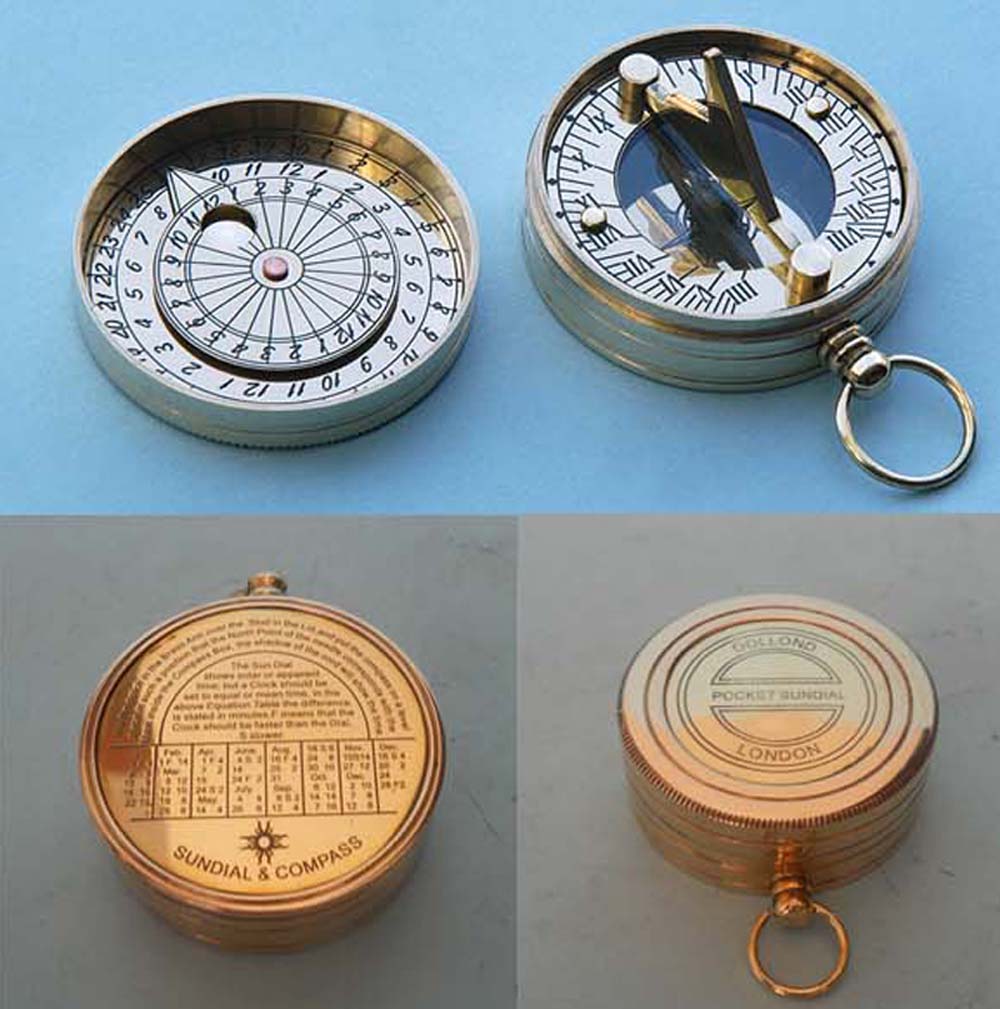 Put this shiny Brass Dollard Long Compass in your pocket when you travel and never be late for dinner.
$12.50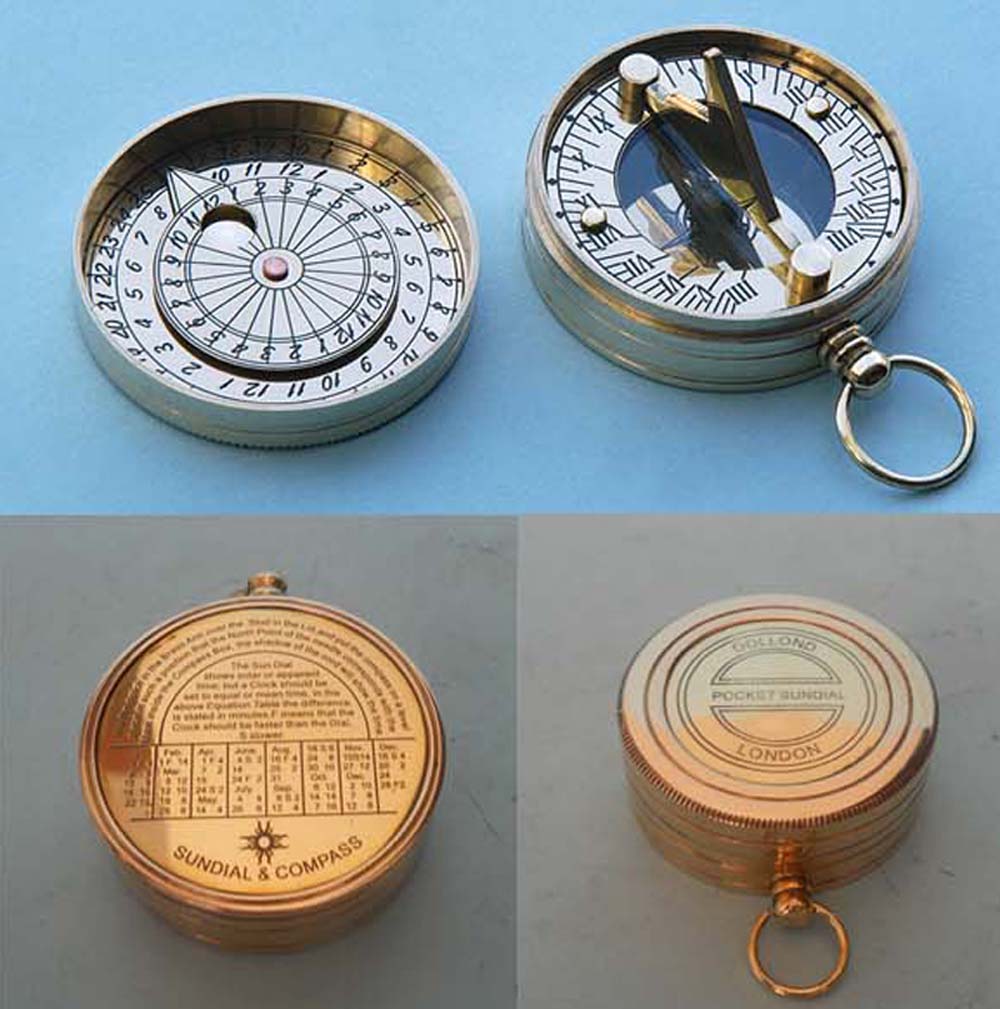 Chart Reader with Leather Pouch
Essential to reading a chart since the numbers are so small, this shiny 2" Brass Chart Reader is fully adjustable to bring charts into clear focus.
$9.50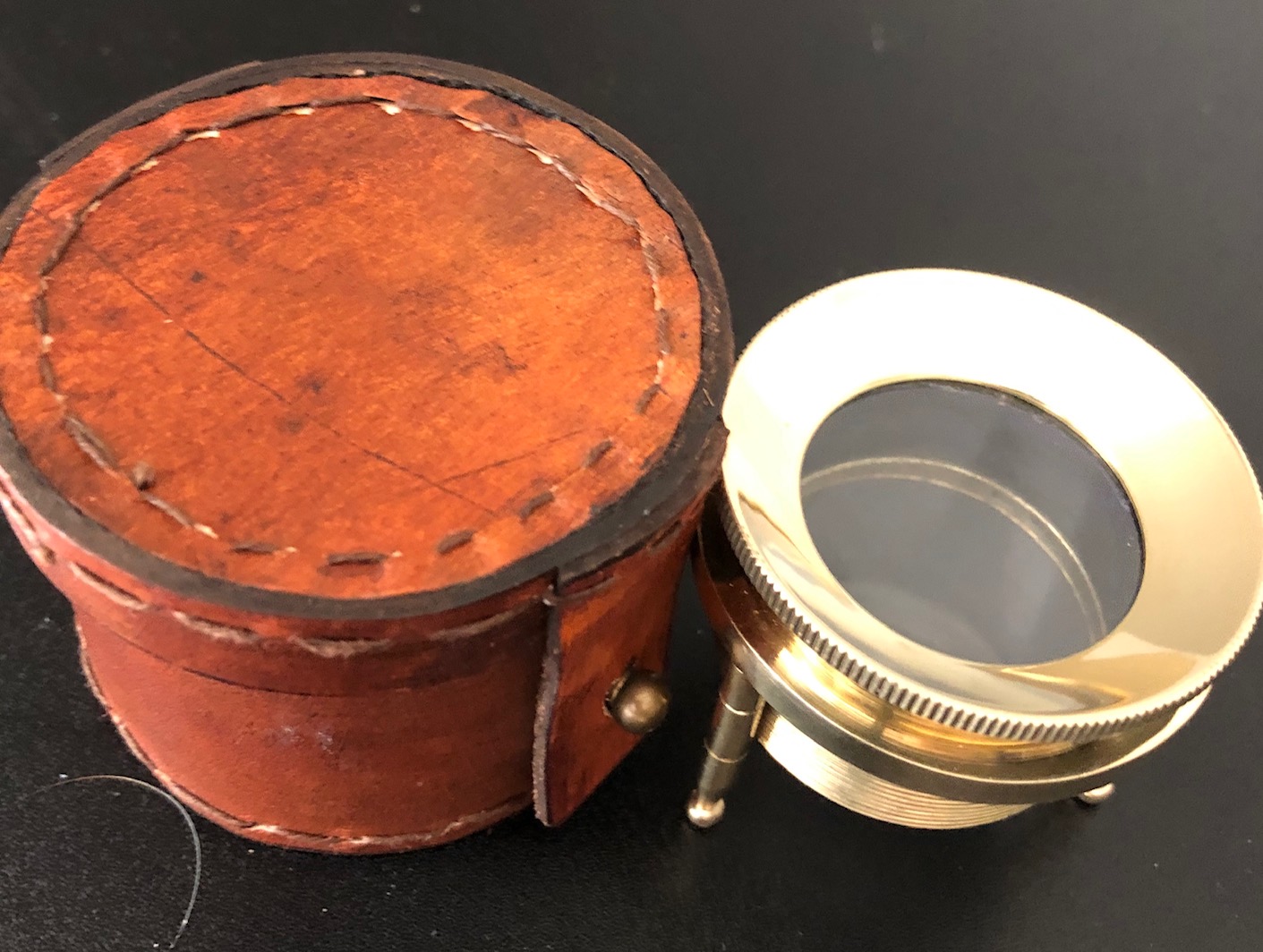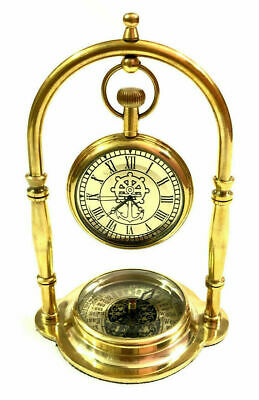 From a bygone era. The clock face is magnified by the convex glass making it easy to read. The back of the clock has a place for a favorite photo, also magnified. The compass on the bottom points to your direction. This elegant piece measures 6'' high. The ball clock itself is 2" and the compass is 2 1/4 ". Battery operated.
$22.00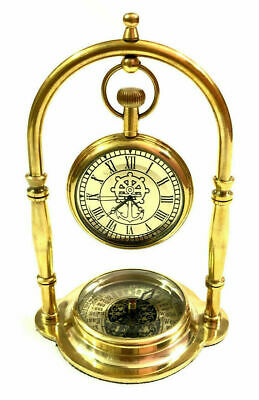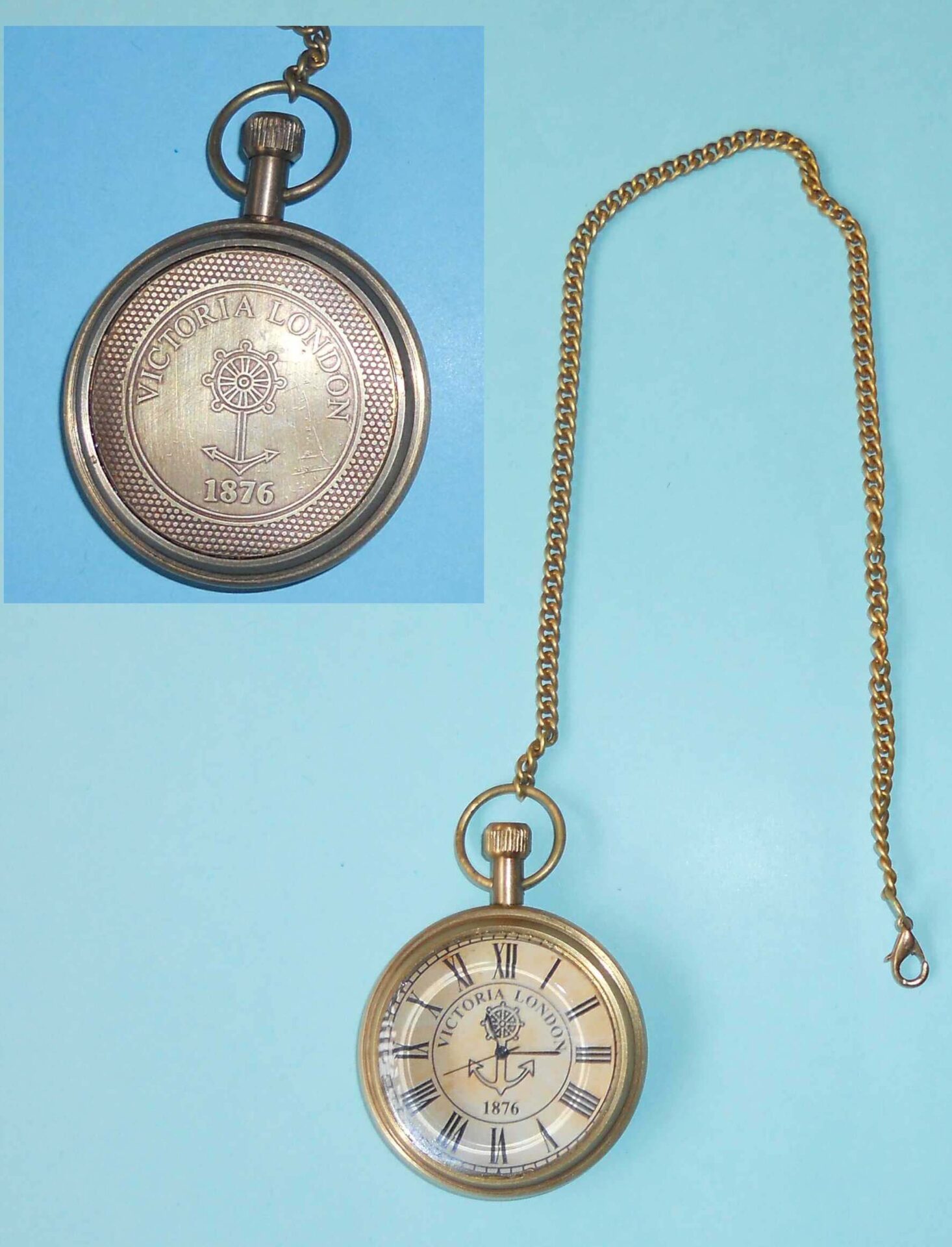 Classic brass pocket watch, just like your great grandfather used. Watch is 2" in diameter and the chain is 10" long.
$15.00