For more than 25 years Village Square has created these timeless treasures that play beautifully. Whether you are looking for a unique product for your organization or souvenirs to sell at cultural venues or festivals, you will surely find these mini harmonica necklaces and harmonicas are "in tune with you"
$4.00
Details
Handmade item, Made in the USA
Trademarked Design
Pendant width: 3/8 in; Pendant height: 1 in; Necklace length: 30 in
Materials: Brass, Stainless steel

This adorable necklace is assembled by hand and comes complete with a playable harmonica in the key of C. It has four holes on a stylish waxed cord about 30" Long with a beaded necklace attached to the harmonica. The harmonica is 1-3/8" in length. Comes with a song card on the back to learn how to play.

Images shown are a few of the assorted colors you can expect to receive.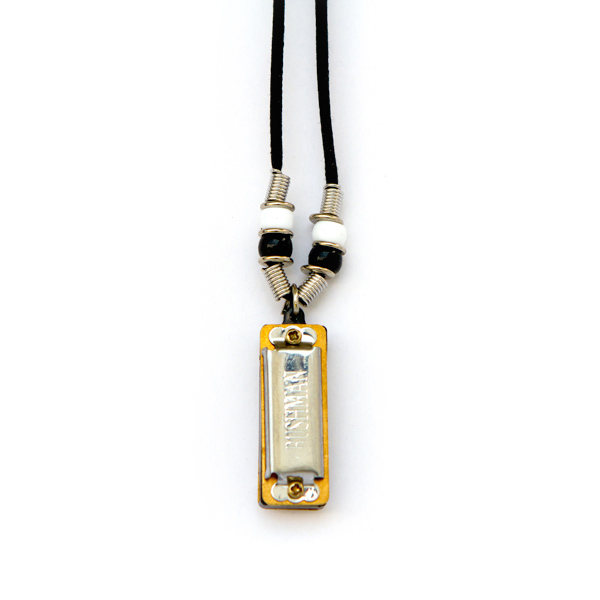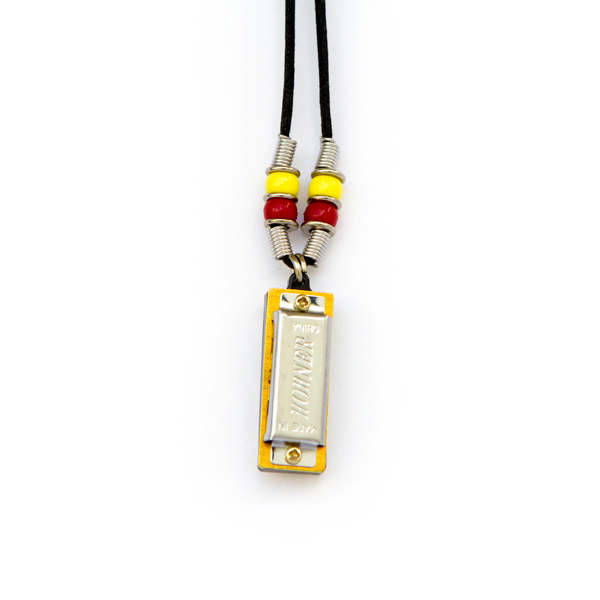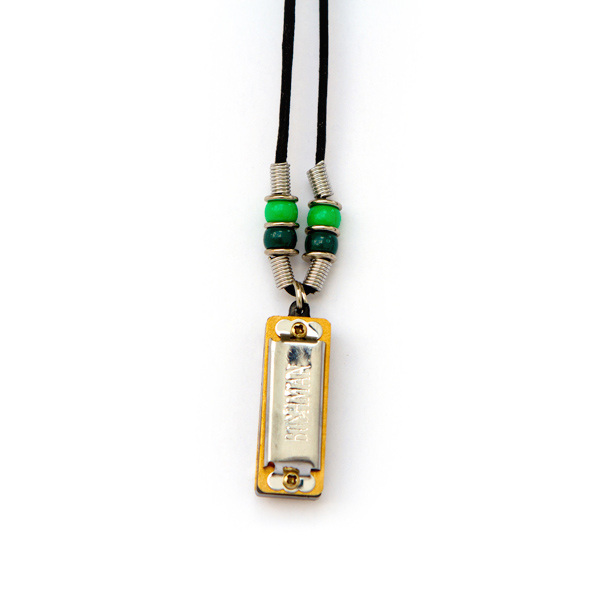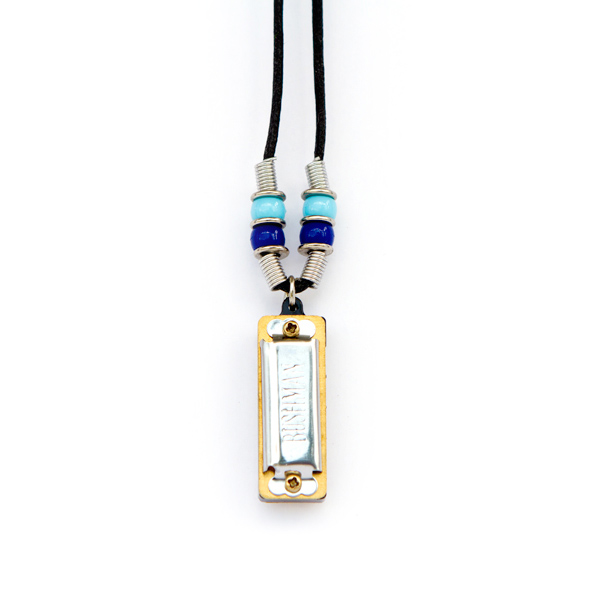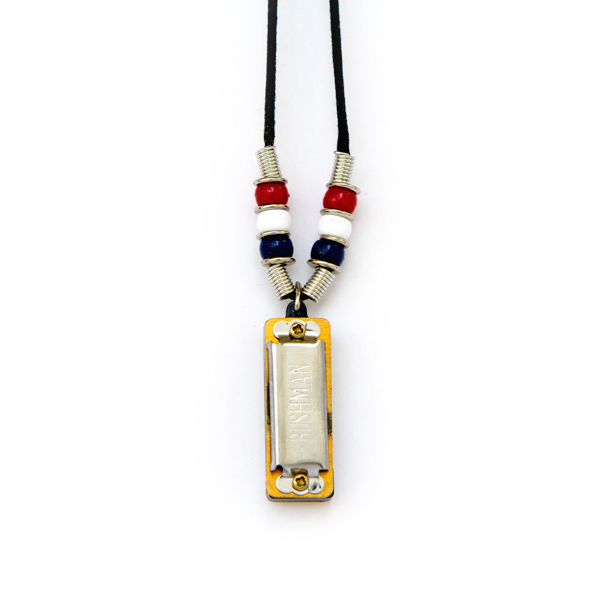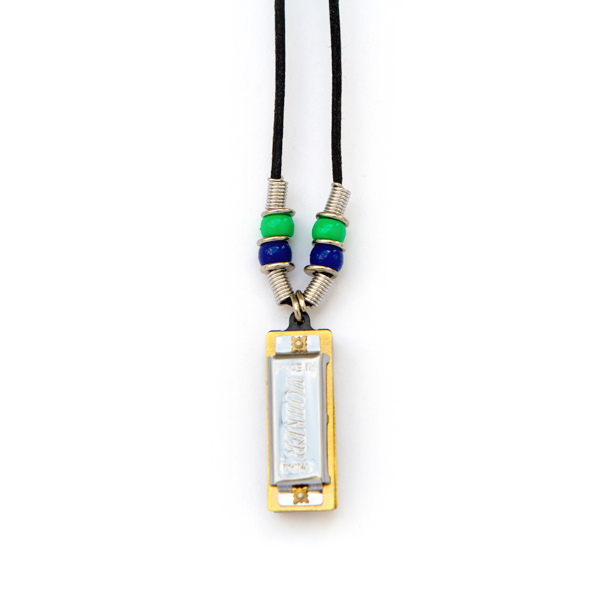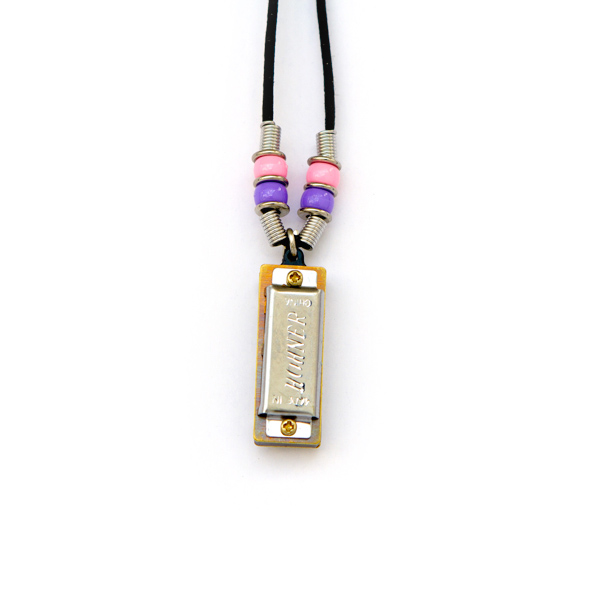 Learn how to play the harmonica with us!
1. Find a song you'd like to learn
2. Head to that song page
3. Listen to the song and download the song card!
Follow us on youtube for harmonica songs and adventures.
$6.00
Details
Harmonica length: 4 inches
10 hole diatonic
Materials: Brass, Stainless steel

This harmonica comes complete with song cards to learn to play and a small carrying pouch for storage. Choose between song cards teaching songs of the sea, railroad songs, patriotic songs and mountain songs.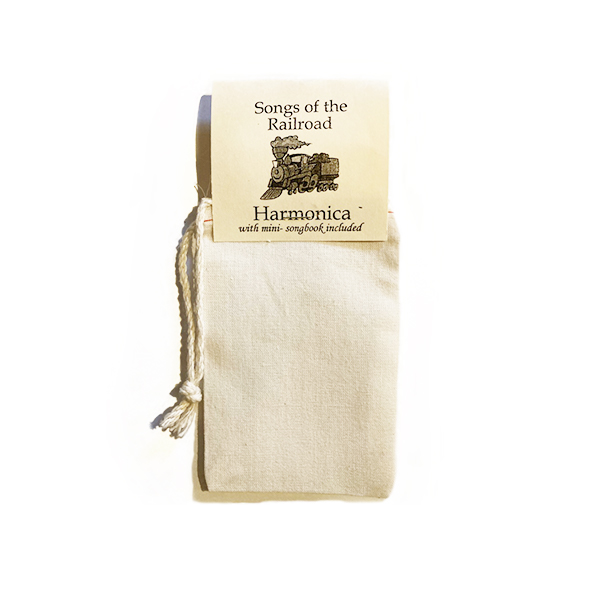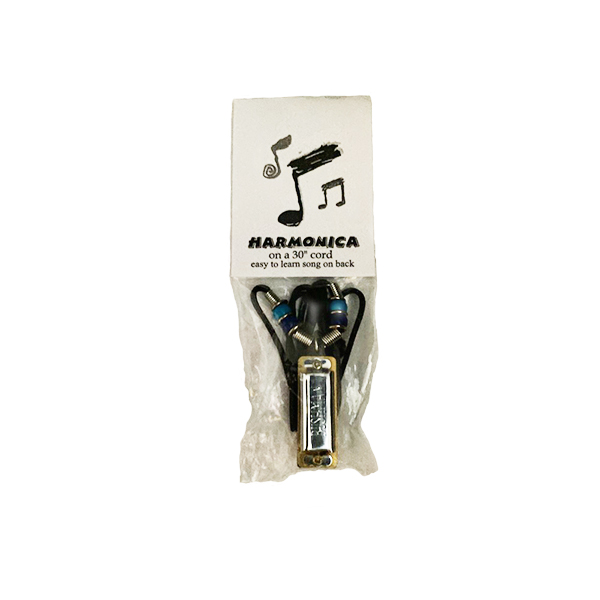 Each harmonica comes packaged in a small bag with a song card included.